One day, a glorious new sport was created by Nick, and Josh while they were working at Gamervision, using a ping pong table and all the random bits of wood and PVC pipe they had laying around. Ghost Man is the greatest game you've never played.
The game was demonstrated by Nick, Paul, Dom and Luke in an episode of Epic Boobs.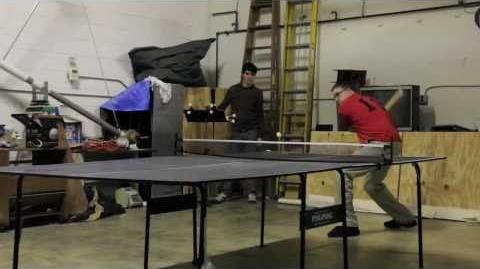 Nick describes the game as a hybrid of Ping Pong and Baseball.
True Facts
Edit
Robert Redford is interested in making a movie adaptation of the Ghost Man game between Nick, Dom, Paul and Luke.