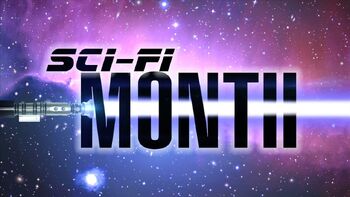 Sci-Fi month is a subseries of Continue? similar to Fantasy Month. Sci-Fi month has now become a tradition for Continue? Every year in April the hosts play Science Fiction themed games, beginning on April 4, 2012 with the episode Robocop Vs. Terminator.
Games Played during Sci-Fi Month
Edit
Robocop Vs. Terminator
Captain Skyhawk
Time Lord
Virtual Bart
Super Baseball 2020
Lawnmower Man
Super Turrican
Solar Jetman
Fatal Rewind
Rendering Ranger R2
Alien 3
Wild 9
Star Wars
Heavy Barrel
Shin Kidou Senki Gundam Wing: Endless Duel
BioMetal
Robo Pit
Alien Hominid
The Fifth Element
Terminator
Contra Hard Corps
In April 2017 the boys forgot about Sci-Fi Month which caused an uprising. Future Josh traveled through a time portal to warn them about the terrible consequences of not playing the games (which involves time wargs, or was that time lords?...time borgs?)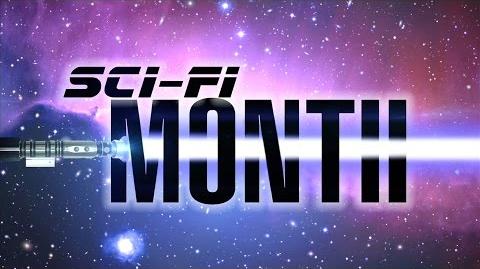 Jumping Flash
Ristar
The Thing
Star Trek Encounters
The sci-fi month music is a chiptune cover of the '2001: A Space Odyssey' theme. It is performed by Chipocrite and can be downloaded here.
External Links
Edit