Zane is a friend of the Continue? crew and a former colleague from when they worked together at Gamervision.
She was one of the hosts on the very first episode of Continue?, Home Improvement in place of Paul. Whilst at Gamervision she worked with Nick, Josh, Dom and Paul on numerous other projects such as the parody trailers God of War Indie Movie Trailer where she played Athena and The Legend of Zelda (1987) Trailer where she played Zelda.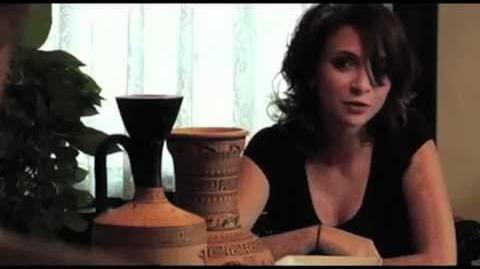 To date she has not appeared again on Continue? since the first episode, however she was a guest on episode 24 of Josh and Dom's podcast Fantasy Fiction, which was titled 'Trolls and Mounts'.
She also co-hosts a podcast about books called Cracking the Spine, alongside Josh and Sean Curran - another former colleague from Gamervision.
True Facts
Edit
External Links
Edit